by Frances Fatima Cabana
During the April 28 ABS-CBN Harapan 2013 Senatorial Debate, Team PNoy candidate Sonny Angara mentioned in his closing statement that he had sponsored 50 bills on education and health as proof of his track record.  To be precise, the House of Representatives' Legislative Information System (LEGIS) (http://www.congress.gov.ph/legis/) shows that he is the principal author of 56, 154, and 250 bills and resolutions during the 13th, 14th and 15th Congress, respectively. 
Out of the 460 bills and resolutions filed by Angara during his term, 64 were related to basic education and culture, 22 on higher and technical education, and 31 are related to health.
Table 1 shows the breakdown of these bills and resolutions according to its primary referral while Figures 1-3 show the actual LEGIS search results.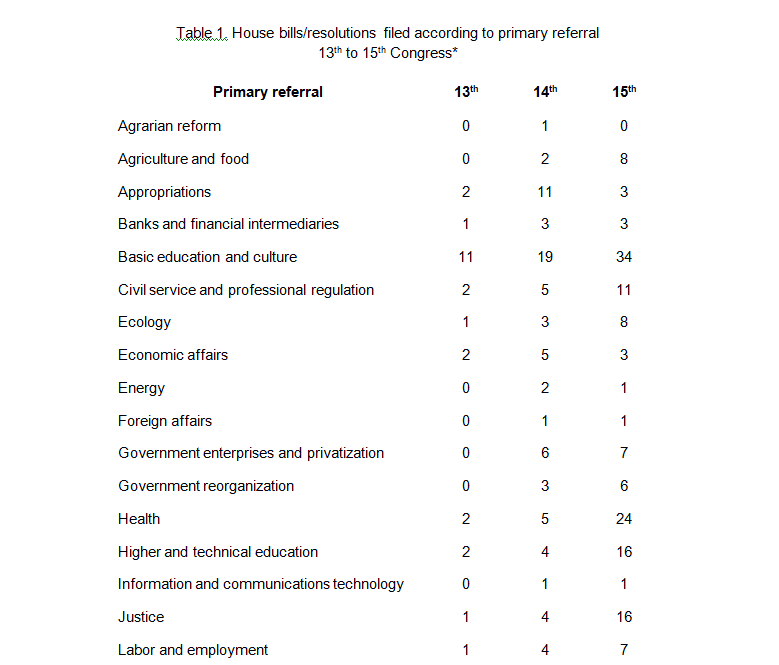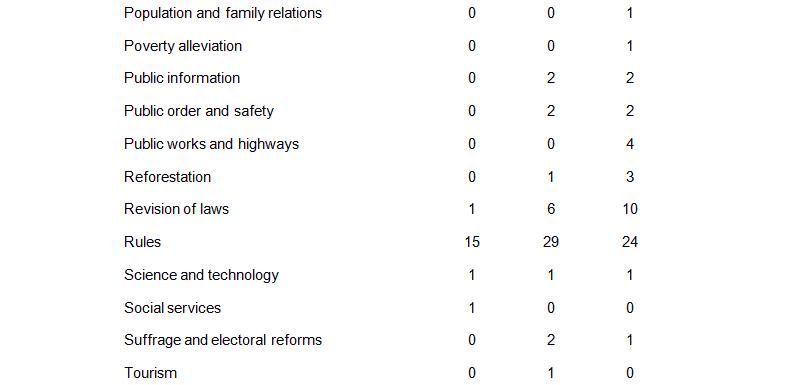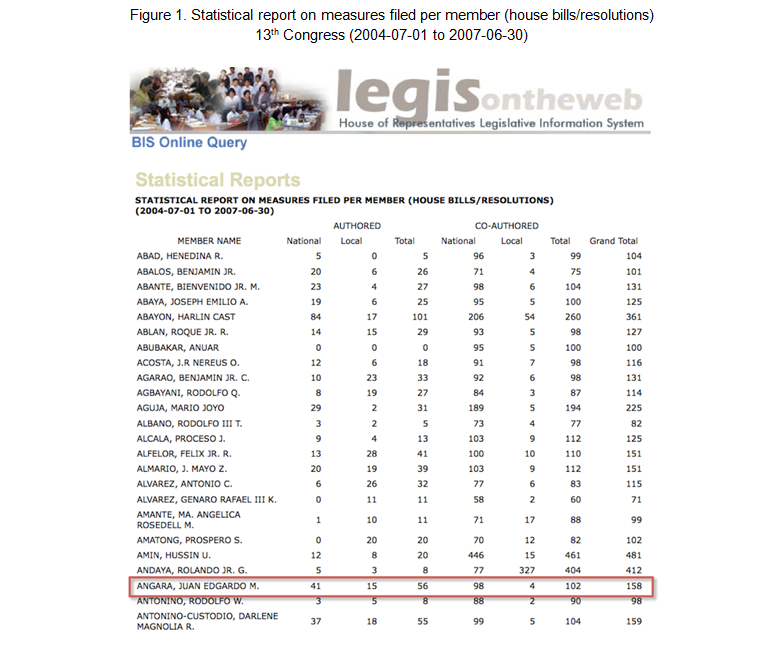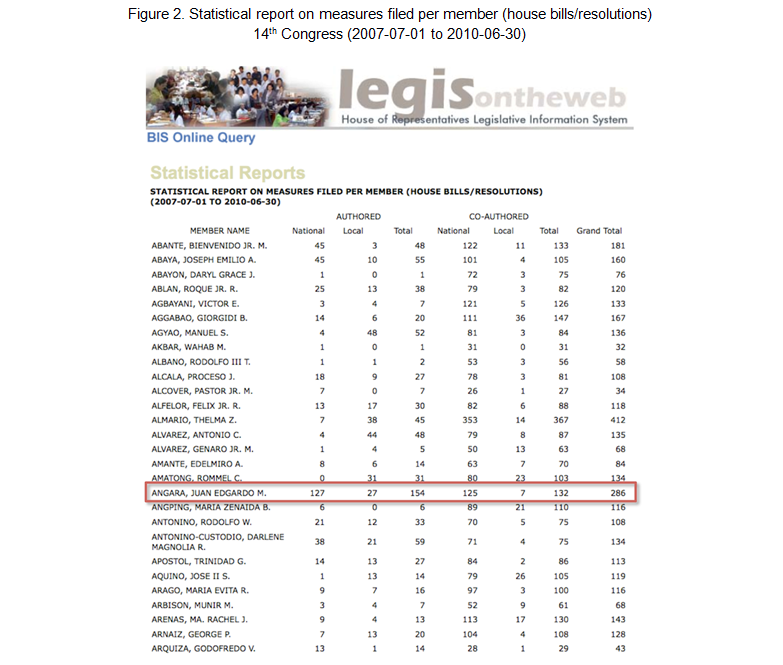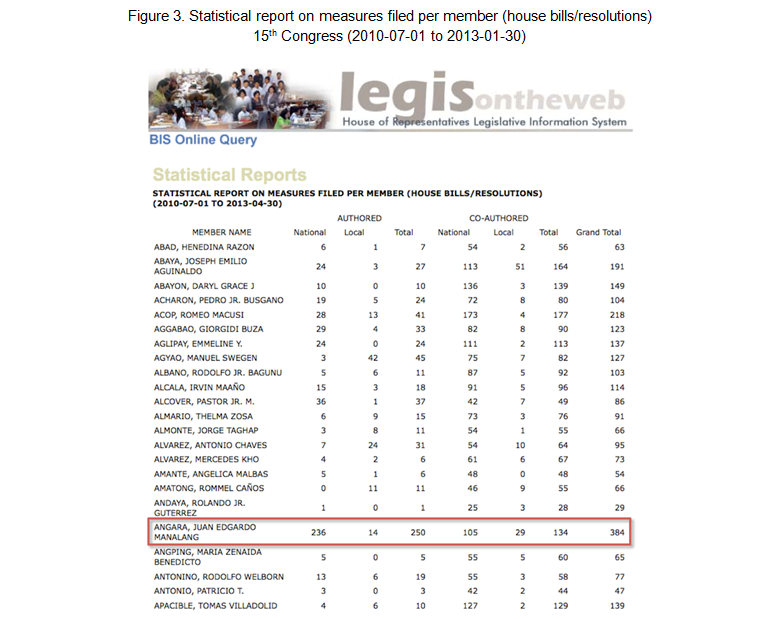 Frances Fatima Cabana is the Deputy Director of System Information Office, UP Diliman.