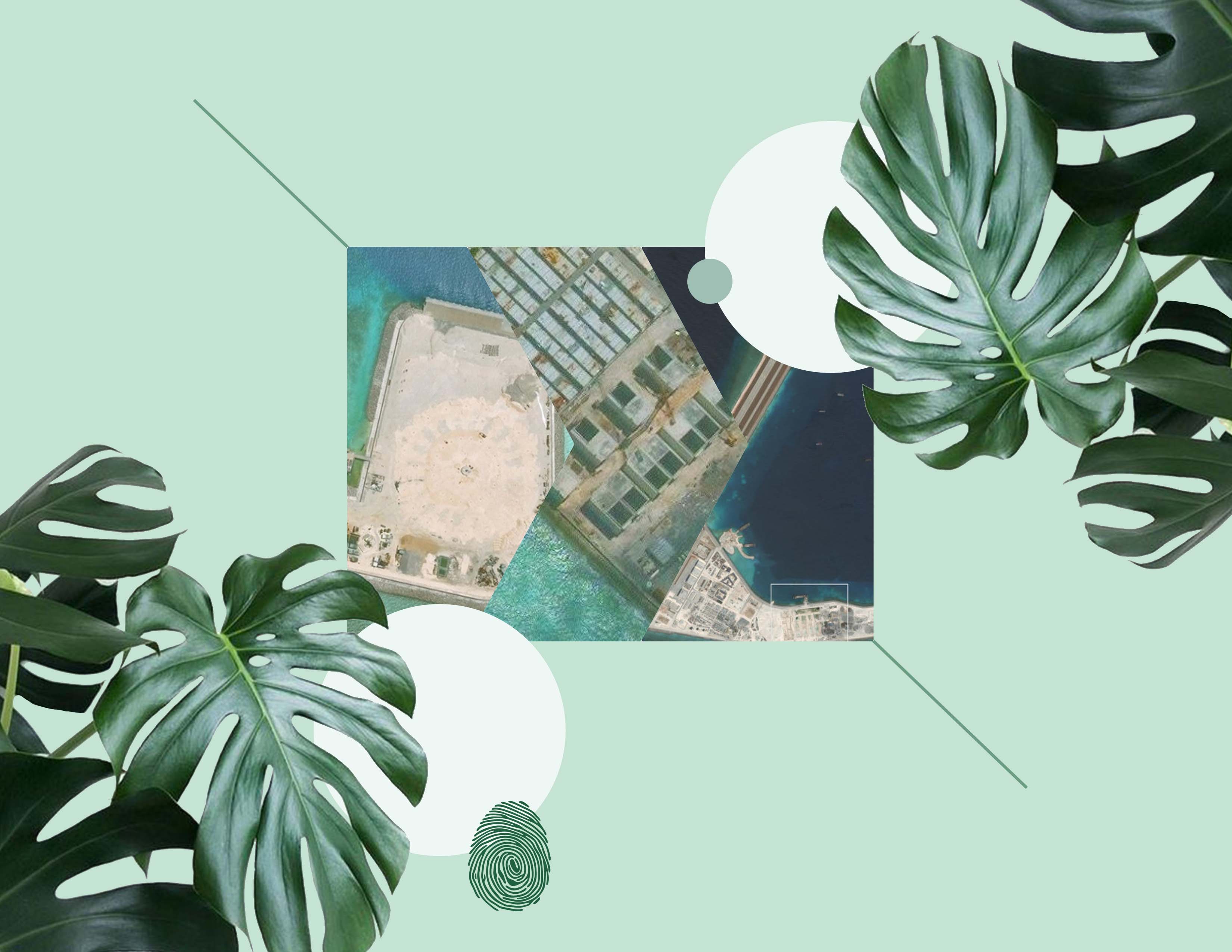 by Ruth R. Lusterio-Rico, PhD*
Does the environment matter during elections? Do Filipino voters give importance to environmental issues and consider these when choosing their national and local leaders? Do candidates actually run with an environmental agenda? While environmental concerns might be considered important by both voters and candidates, it is very likely that voters generally do not consider environmental issues when voting. For their part, candidates are not likely to run on an environmental platform. But should environmental issues matter to voters?
Environmental issues affect everyone, regardless of position, status, and age. These, therefore, must concern everyone, particularly the voters. What are the important environmental issues that should matter to the Filipino voter? There are many and the significance of these issues vary in different places.
The environment and Philippine politics
The protection of the environment and access to natural resources are determined by the policies adopted and implemented by the state. This clearly shows the direct relationship between environment and politics. In a country like the Philippines, the environmental issue is, more than anything else, an equity issue. This has been asserted by many environmental groups and advocates. While the state is viewed as both steward and manager of the country's natural resources, the experience of the Philippines has shown that the state has been unable to properly balance the pursuit for economic development and the protection of the environment. An environmental movement emerged in the country comprising of groups that vary in terms of type, nature, size, ideology, etc.
If wealth were measured by the diversity of life, the Philippines could be considered as one of the richest in the world. The country is home to over a thousand species of land mammals, birds, reptiles, and amphibians. According to the Biodiversity Management Bureau of the Department of Environment and Natural Resources (DENR), "(t)he Philippines is considered a mega-diversity rivaled only by a few countries in the world when it comes to variety of ecosystems, species and genetic resources". However, the country is at the same time a biodiversity hotspot as the destruction of important natural resources is experienced at an alarming rate caused by overexploitation, deforestation, land degradation, climate change, and pollution (http://www.bmb.gov.ph). Aside from the rapid loss of biodiversity, other major environmental challenges currently confront the Philippines. These include water scarcity particularly in urban centers, waste management, air and water pollution, clean and renewable energy sources, illegal and unregulated mining, and climate change. These challenges are caused mainly by indiscriminate use of natural resources, wasteful habits and practices, and weak implementation of environmental laws.
While environmental laws and regulations have been crafted, presumably with good intentions, much is still to be desired when it comes to the implementation of such laws. Since the upcoming elections is not about electing a president, attention should be given to environmental governance at the local level because the role of the local chief executive matters in the implementation of environmental laws and programs at the local level.
Environmental protection at the local level
The 1991 Local Government Code (Republic Act 7160) states that "local government units shall share with the national government the responsibility in the management and maintenance of ecological balance within their territorial jurisdiction, subject to the provisions of this Code and national policies" (Chapter 1 Section 3 (i)). Local government units are also mandated to provide a solid waste disposal system or environmental management system and services or facilities related to general hygiene and sanitation (Chapter 2 Section 17b (vi)).
LGUs are mandated by law to implement the Ecological Solid Waste Management Act (RA 9003). In 2000, Congress enacted this law to solve the problem of solid waste disposal. This particular law was made in the aftermath of a tragedy that involved the collapse of a garbage dumpsite in Payatas, Quezon City which buried hundreds of people who lived and worked in the area. The role of LGUs in solid waste management is provided in Section 10 of RA 9003 which states that: "Pursuant to the relevant provisions of RA 7160, otherwise known as the Local Government Code, the LGUs shall be primarily responsible for the implementation and enforcement of the provisions of this Act within their respective jurisdictions". The primary responsibilities of LGUs is the segregation and collection of solid wastes. In particular, biodegradable, compostable, and reusable wastes are to be collected by the barangays while municipal or city governments are responsible to collect non-recyclable materials and special wastes (Section 10).
Another significant environmental law that mandates the important role of LGUs is the Climate Change Act of 2009 (RA 9729). Section 14 states that: "The LGUs shall be the frontline agencies in the formulation, planning, and implementation of climate change action plans in their respective areas, consistent with the provisions of the Local Government Code, the Framework (Strategy), and the National Climate Change Action Plan". The local chief executive is mandated to appoint a focal person in charge of overseeing the implementation of a local climate change action plan as well as coordinating with national government agencies.
Moreover, the Philippine Disaster and Risk Reduction Management Act (RA 101211) specifies the roles and responsibilities of LGUs in addressing natural disaster situations. Section 11 of this law provides the organizational set-up when dealing with natural disasters at the local level. Provincial, city, and municipal disaster risk reduction and management councils were established from formerly existing provincial, city, and municipal disaster councils. At the barangay level, barangay development councils are to serve as the Local Disaster Risk Reduction and Management Councils (LDRRMC). A Local Disaster Risk Reduction and Management Office (LDRMMO) should also be established at the provincial, city, municipal, and barangay levels. All local chief executives (i.e., provincial governor, city or municipal mayor, and barangay chairperson) should be on top of their respective LDRRMOs. RA 101211 basically mandates that all LGUs to formulate, approve, monitor, implement, and evaluate a local disaster risk reduction management plan. In a nutshell, all local officials – local chief executives as well as members of local legislative bodies (or Sanggunian) – have specific responsibilities in addressing natural disaster situations, as provided by this law.
The provisions of the laws cited above should give voters an idea of the huge role of LGUs – specifically of local government officials – in environmental protection and addressing environmental issues confronting communities.
What should voters look for in candidates?
Definitely, Filipino voters should consider how politicians asking for their votes view the environmental issues and problems affecting them, especially if these have negatively affected their lives. What solutions are they proposing? Are these solutions doable? If so, why were these not done during their term of office, if they are running for re-election. Moreover, do political candidates have specific action plans particularly for environmental laws that are weakly implemented or not implemented at all? Other questions that can be considered by voters are: What position had been taken by candidates on specific environmental issues affecting their communities? Has this position been consistent? Does the political candidate have any connection with sectors that pose opposition to the implementation of environmental laws? What kind of connection is this?
The coming elections provide an opportunity for Filipino voters to express their views and positions on matters concerning the environment. If voters value their future, the questions posed above are only some that may be useful in arriving at their choices of candidates to vote.
---
* Professor, Department of Political Science, College of Social Sciences and Philosophy, University of the Philippines Diliman.
REFERENCES
Connelly, James and Graham Smith. 1999. Politics and the Environment. London: Routledge.
Lusterio-Rico, Ruth. 2006. "The Environmental Movement and Philippine Politics". In Encarnacion Tadem and Morada (eds.), Philippine Politics and Governance: Challenges to Democratization and Development. Quezon City: Commission on Higher Education and UP Department of Political Science, 229-245.
Lusterio-Rico, Ruth. 2013. "Globalization and local communities: The mining experience in a Southern Luzon Philippine Province", Philippine Political Science Journal 34 (1): 48-61.
Rebullida, Maria Lourdes G., Lusterio-Rico, Ruth R., Go, Jan Robert R. "Capacity for Environmental Governance and Disaster Risk Reduction and Management at the Community Level: The Experience of Barangay Tumana." Unpublished Research Report, University of the Philippines Center for Integrative and Development Studies (CIDS), 2015.