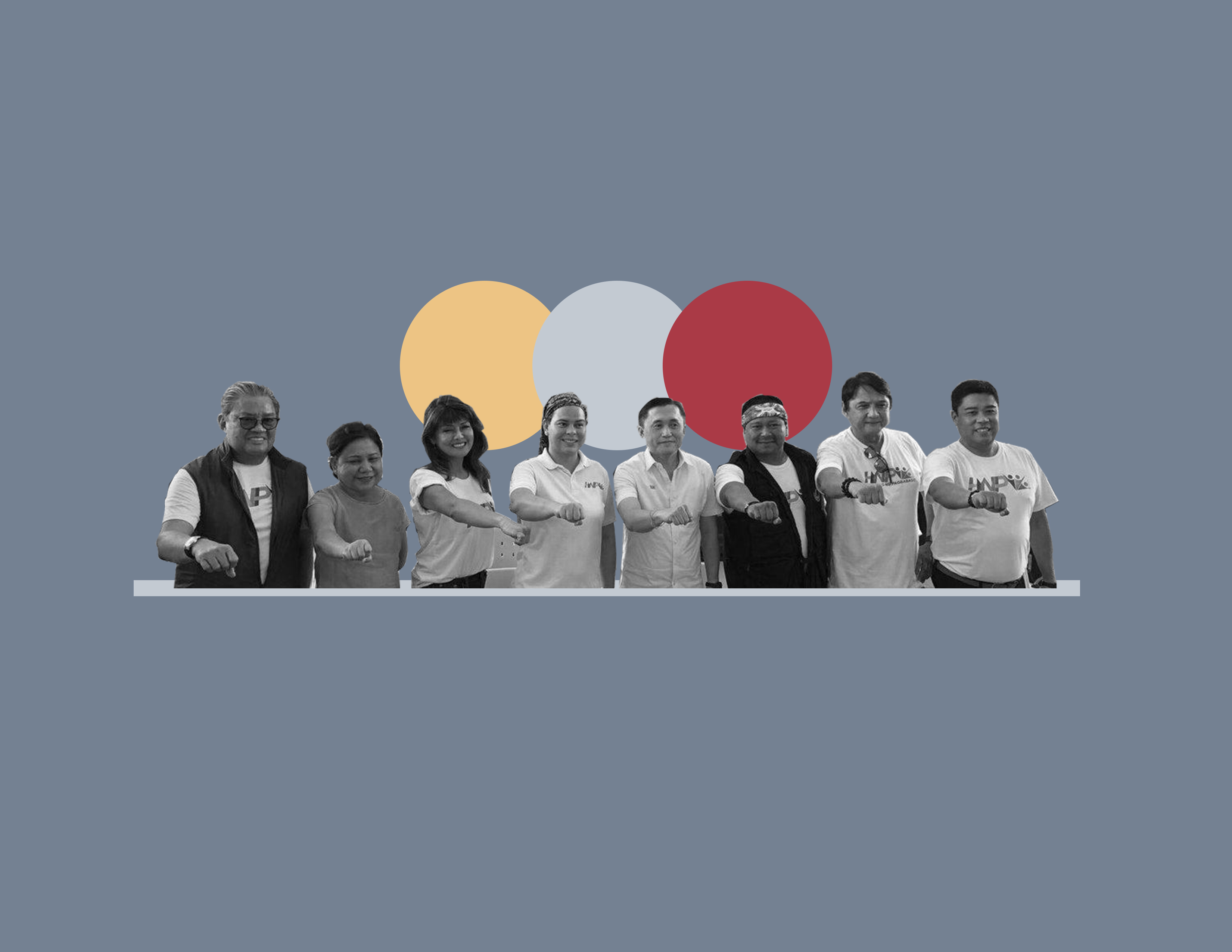 by Camille Joyce M. Lisay*
One in five parties under the party-list system competing in the May 13, 2019 elections have links to the current administration. By link, we mean these parties either have ties with the PDP-Laban, are being endorsed by Pres. Rodrigo Duterte, or are running as party-list arms of the newly established 'Hugpong ng Pagbabago' coalition. Most of these parties have also pledged their support to the administration's senatorial front liners, particularly, Christopher 'Bong' Go and Ronald 'Bato' dela Rosa.
Interestingly, of 31 out of 134 party-lists fostering ties with the administration, 12 are 'novice' parties or have been in existence only in the past three years prior to the May 2019 elections. The table below gives a summary of the parties based on their 'manifestations of intent' submitted to the Commission on Elections (COMELEC), as well as on the organizational profiles posted on their respective webpages and social media portals. We indicated the links to these webpages so readers can do their own fact-check.
COMELEC through Resolution 10488 required the party-lists to register their respective webpages and social media profiles to track their campaign expenditures effective February this year.
As the table shows, 11 of the parties are running under the banner of the recently-founded 'Hugpong ng Pagbabago' coalition. 'Hugpong ng Pagbabago' is a coalition formed by Davao City Mayor and presidential daughter Sara Duterte composed of candidates from the PDP-Laban, the Nacionalista Party, Puwersa ng Masang Pilipino, Nationalist People's Coalition, and Laban ng Demokratikong Pilipino. The coalition obtained COMELEC accreditation in 2018.  Three parties are running under the PDP-Laban's party-list wing.
In addition, six party-lists are endorsed or are endorsing the senatorial bid of administration bet Ronald 'Bato' dela Rosa. Another ten parties appear to be campaigning alongside Christopher "Bong" Go, or are endorsing the president's former right-hand man, or have released official manifestos openly supporting the latter's senatorial bid.
Of interest, too, are the nominees at the helm of some of these parties. For instance, Filipino Family Party (FFP) first nominee Annie Andanar is married to former Department of Interior and Local Governments (DILG) undersecretary and, now special envoy to Malaysia Wencelito Andanar. Wencelito is the father of Presidential Communications Secretary Martin Andanar. Filipino Family Party is also a novice party.
Another novice party Duterte Youth, on the other hand, is chaired by current National Youth Commission Chairperson (NYC) Ronald Cardema.
AA-Kasosyo Party's first nominee, on the other hand, is no less than former Presidential Communications Asst. Secretary Margaux 'Mocha' Uson. An October 2018 Rappler report** linked the AA-Kasosyo party-list to the pork barrel scam in 2011, as it purportedly "channeled its pork barrel funds to a bogus NGO of pork barrel queen Janet Lim Napoles."
---
* BA Political Science major, Department of Political Science, University of the Philippines, Diliman. Her current research interests include public administration and local governance. She intends to pursue a career in the academe.
** Pia Ranada, "Mocha Uson's party linked to pork barrel scam." Rappler, 15 October 2018. https://www.rappler.com/nation/politics/elections/2019/214356-mocha-uson-kasosyo-party-list-pork-barrel-scam (accessed 29 April 2019).